Prince primed for latest globetrotting assignment in Riyadh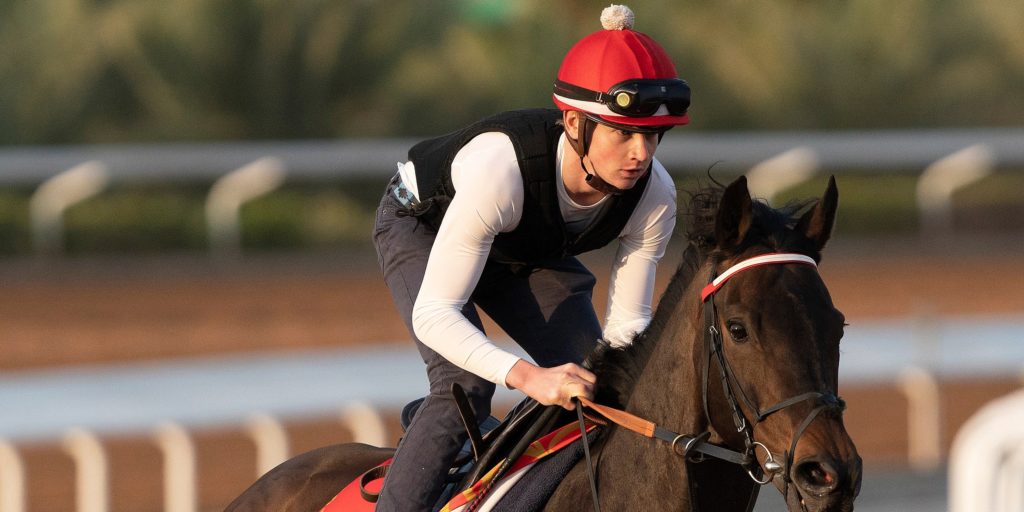 February 17, 2021 3:38 pm
Fellowes stalwart goes for gold on Saudi Cup undercard.
Prince Of Arran was reported to be "spot on" for the $2.5million Red Sea Turf Handicap after working on the track at Riyadh on Wednesday. The eight-year-old, who has placed in the Melbourne Cup for the last three years, went six furlongs in the hands of Aled Beech ahead of Saturday's engagement. The jockey is looking after the horse while Fellowes remains at home in Newmarket due to Covid-19 restrictions. "He started at the finishing line, cantered away for two furlongs and then picked it up for the final six," said Fellowes.
"Aled Beech, who is in Saudi Arabia with the horse and who went to Australia with him, just let him roll home the last two furlongs, just a nice stretch to get a blow into him, and he was very happy with him. "Aled said Prince Of Arran had a nice blow walking home but cleared pretty quickly, which has really put him about spot on now for his race on Saturday. He's taken the trip well, as you'd expect from a horse with as much travelling experience as he's got. "He's been eating and drinking well and moving good, and his temperature has been pretty much spot-on since he landed. So it looks like everything so far has gone smoothly, which is great."
Oxted warmed up for his run in the $1.5m Saudi Arabian Airlines Riyadh Dirt Sprint by going six furlongs on the dirt course. The July Cup winner was partnered by trainer Roger Teal's son, Harry, and appeared to take well to the surface. "We just let him have a nice stretch forward this morning," said the trainer. "I thought he looked really good and Harry said he felt great on the surface. He came round the bend nicely – we kicked up a gear on the bend and he handled that all right. "He went six (furlongs) and Harry built it up as he went along. He quickened into the bend and let him freewheel around the turn and then for the last furlong let him have a good stride out. We were very happy with that."
Follow us on Twitter racing365dotcom and like our Facebook page.