Tizzards hoping Breakaway has big chance against Monkfish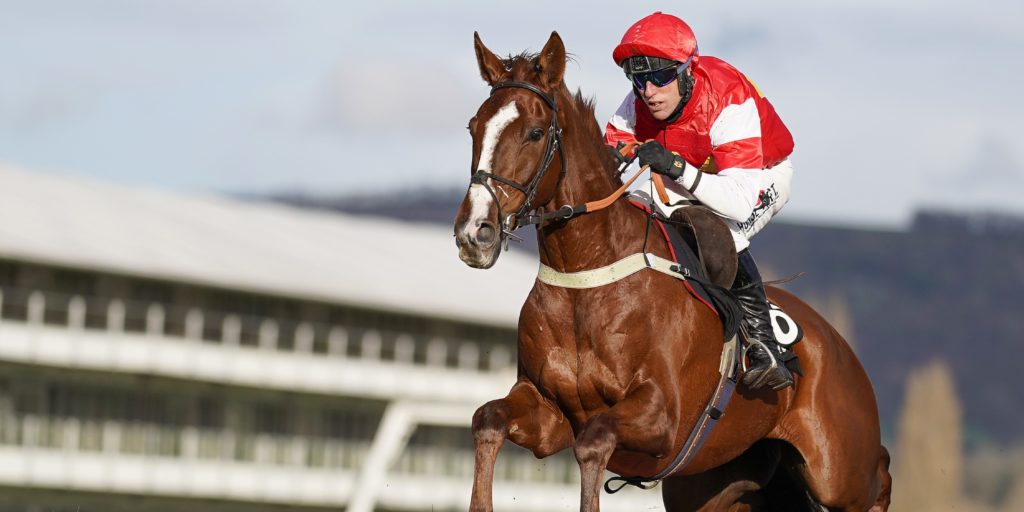 'We're at Cheltenham, so it's not expected to be easy'.
Joe Tizzard is confident The Big Breakaway has the potential to beat the best at this year's Cheltenham Festival – and many more to come. Assistant trainer Tizzard admits he may be biased because it was he who first spotted the strapping chestnut at the Goffs Punchestown sales almost two years ago, and helped to persuade a consortium of owners to buy him. The Big Breakaway has already repaid some of the GBP 360,000 purchase price, with three victories in his five starts for Joe and his father Colin's Dorset yard. But Tizzard hopes those successes are merely early staging posts to Festival glories – whether in this month's Brown Advisory Novices' Chase, against mighty Irish favourite Monkfish, or in future years.
"He's a massively talented horse who's going to win or be competitive in these big events," said Tizzard, who senses The Big Breakaway may have learned enough in his near four-length defeat as a Grade One runner-up at Kempton on Boxing Day to put his experience into telling practice at Cheltenham. "When we went to the Kauto Star (Novices' Chase), we had to drop him in and go back to basics," he added. "Dan's horse (Shan Blue for the Skelton yard) jumped and galloped and got a march on him, and his jumping got found out over the last four or five fences. "But I also think that Kempton run was what we were looking to do – and we hope that was the making of the horse. He learned more there, and this time we can ride him without making the running, third or fourth, and Cheltenham will suit him better anyway. "The initial reaction from Kempton was Robbie (Power) came in and was delighted with the horse and said 'that is what we needed last time'."
The "last time" was when The Big Breakaway, already successful on his chasing debut at Cheltenham in November, had dropped back in trip to under two and a half miles at Exeter and suffered a chastening defeat as a long odds-on favourite. After Kempton, the hope was for more "match practice" at either Wetherby or Ascot – but first the weather intervened, and then time narrowly ran out. "We were declared to go up to Wetherby for the Towton and we lost that (to waterlogging)," Tizzard added. "Then we had him in the Reynoldstown and we very nearly did it – but we were just mindful that he knew he'd had a race at Kempton, so we didn't want to run (again) three weeks before the Festival and give him too hard a race. "It was literally down to the wire whether we ran in the Reynoldstown, and we decided just to save a bit of petrol for Cheltenham. "Will that backfire? Who knows? We've done plenty of schooling with him at home – but you can't beat match practice. "We hope the Kempton run just taught him more than he perhaps ever learned throughout his career.
"He's not the finished article yet, so Kempton just tucked him up a little bit and made him a bit light. So we were just wary we didn't want to do that three weeks before the Festival." Tizzard has no doubts about the six-year-old's ability, long term. "I don't think he's done an awful lot wrong," he added. "In the back of our minds, we were quite keen to get some race experience into him. We felt like we wanted to get to Cheltenham with three or four runs under our belts. "Then next year, we'll have the experience – because he's going to be in the big league next year, whatever happens. "So we went to Exeter, and it backfired. He was left to make all his own running, and he completely dossed along and got outsprinted from the last. "(But) he's already won a chase round Cheltenham; he's been second in a Grade One over fences. He's a horse who's maturing all the time, and I'm sure his time will come."
When it does, there will be extra satisfaction for the man who first picked him out to recruit. "We arrived at Punchestown, and fell in love with the horse straight away – but didn't think for a second we'd be in a position to buy it," said Tizzard. "But myself and John Romans – a big supporter of the yard and good mate of mine – had 15 pints of Guinness, and managed to pick up the courage to do the deal! "Well, not strictly like that, but we managed to get three of them together and got the horse bought. "There's no pressure on me. The horse has already proven he's got ability. (But) it's just nice, when I help persuade owners to spend a lot of money, that they get their rewards. "I'd be absolutely delighted for them. They're already chuffed to bits – this horse has got a big future, he's only young, and he will have his day at some stage."
The Big Breakaway will be joined by stablemate Fiddlerontheroof, a Grade One-winning hurdler and successful chaser too, in the three-mile novice championship. Although very respectful of the opposition, Tizzard is optimistic about his yard's twin challenge. He said: "Monkfish has looked amazingly impressive, hasn't he? But we're at Cheltenham, so it's not expected to be easy. "I'm a bit biased, because I bought The Big Breakaway – but I think he's a hugely talented horse. "I know he's in a competitive division. But we think an awful lot of him, and I'd be wary of (anyone) writing him off too soon."
Follow us on Twitter racing365dotcom and like our Facebook page.